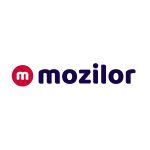 Website Mozilor
Video content Creator
We are looking for a video content creator for our YouTube channel to create informative content for our audience in the WordPress and WooCommerce domains.
Responsibilities
Create tutorial videos, feature listing videos, need-generating videos, and short videos for social media that effectively convey the products and their usage to users.

Work with the product teams to understand the products and different use cases for videos that will be useful to the users and generate results.

Understand the products and convey them to the users understanding their needs.
Requirements
Eager to learn new technologies and tools

Should be able to convey complex ideas in a simple manner to customers

The candidate should create the required animations for the videos.

The candidate should be good at editing high-quality visual components.

Candidates must be able to create high-quality screencasting tutorial videos of our products.