Full Time
This position has been filled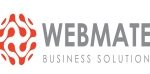 Website Webmate Business Solution
We are seeking a Data Collection Specialist to join our team. The ideal candidate will be responsible for gathering, organizing, and validating data from various sources, ensuring its accuracy and relevance to support our company's data-driven decisions.
Responsibilities:
Collect data from various sources, including websites, databases, APIs, and other relevant platforms.
Review collected data for accuracy and completeness, identifying and rectifying any errors or inconsistencies.
Accurately input data into spreadsheets, databases, or other software systems.
Clean and preprocess data to eliminate duplicate records, irrelevant information, and ensure data quality.
Organize and categorize data into structured formats to facilitate analysis and reporting.
Identify and explore new data sources to enhance the company's data collection capabilities.
Maintain data integrity by conducting regular quality checks and resolving discrepancies.
Work closely with cross-functional teams to understand their data needs and provide support in data collection and analysis.
Requirements:
High school diploma or equivalent (IT background candidates preferred)
Proven experience in data collection, data entry, or related roles is a plus.
Proficiency in data management and spreadsheet software (e.g., Excel, Google Sheets).
Strong attention to detail and the ability to identify data discrepancies.
Basic knowledge of data validation and cleaning techniques.
Good communication skills and the ability to work collaboratively with team members