Full Time
This position has been filled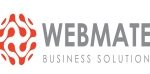 Website Webmate Business Solution
Job Description
We are seeking a talented and results-driven SEO Executive to join our team. The ideal candidate will be responsible for implementing and managing our search engine optimization (SEO) strategies to improve our website's visibility and drive organic traffic. If you have a passion for all things SEO and are eager to keep up with the latest trends and best practices, we want to hear from you.
Responsibilities:
Conduct thorough keyword research to identify high-potential keywords and phrases relevant to our business, products, and target audience.
Optimize website content, meta tags, and HTML elements for targeted keywords to improve search engine rankings.
Develop and implement off-page SEO strategies, including link building, guest posting, and outreach to enhance the website's authority and credibility.
Collaborate with the content team to create SEO-friendly, high-quality content that aligns with keyword strategies and user intent.
Monitor and address technical SEO issues, including website speed, mobile-friendliness, and crawl errors.
Perform regular SEO audits to identify opportunities for improvement and ensure compliance with best practices.
Track, analyze, and report on key SEO metrics and performance using tools such as Google Analytics, Google Search Console, and other SEO software.
Keep up-to-date with industry trends, search engine algorithms, and SEO best practices to adapt strategies accordingly.
Monitor and analyze competitor websites to identify strengths and weaknesses in their SEO strategies.
Work closely with cross-functional teams, including content creators, developers, and marketing teams, to align SEO efforts with broader business goals.
Requirements:
Bachelor's degree in IT, marketing, communications, or a related field (candidates with IT background preferred)
Proven experience as an SEO Executive or in a similar role.
Strong understanding of search engine algorithms and ranking factors.
Proficiency with SEO tools and software .
Knowledge of HTML, CSS, and website structure.
Excellent analytical and problem-solving skills.
Strong communication and interpersonal skills.
Results-oriented and able to work independently.
Ability to adapt to changing SEO landscape and algorithms.