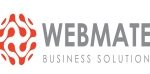 Website Webmate Business Solution
We are seeking a creative and proactive Social Media Executive to join our marketing team. The ideal candidate will have a strong understanding of social media platforms, content creation, and digital marketing strategies. The Social Media Executive will play a vital role in executing engaging social media campaigns, managing content calendars, and interacting with our online community to enhance brand visibility and drive engagement.
Responsibilities:
Create compelling and visually appealing content for various social media platforms, including text, images, and graphics.
Collaborate with the design team to ensure cohesive and on-brand visuals.
Manage and maintain the company's social media accounts, including scheduling and publishing posts on platforms such as Facebook, Instagram, Twitter, LinkedIn, and more.
Monitor social media activity, respond to comments, messages, and mentions in a timely and engaging manner.
Interact with followers, fans, and customers on social media platforms to foster meaningful conversations and build relationships.
Encourage user-generated content and engagement through contests, polls, and interactive posts.
Assist in developing and executing social media content strategies that align with marketing objectives and target audience preferences.
Contribute ideas for creative campaigns and initiatives to drive brand awareness and engagement.
Monitor key social media metrics, track performance, and prepare regular reports to evaluate the effectiveness of campaigns.
Analyze data to identify trends, insights, and areas for improvement.
Support the creation and management of paid social media advertising campaigns, including ad copy, targeting, and budget allocation.
Stay updated on social media trends, industry developments, and emerging platforms to ensure a proactive and innovative approach to social media marketing.
Collaborate with internal teams, including marketing, design, and customer service, to ensure a unified brand voice and messaging.
Provide live coverage of events, product launches, and company activities on social media platforms to engage remote audiences.
Requirements:
Proven experience as a Social Media Executive or similar role, with a strong portfolio showcasing successful social media campaigns.
Proficiency in using social media management tools and analytics platforms.
Excellent written and verbal communication skills in English; knowledge of Arabic is beneficial.
Creative mindset with the ability to generate engaging and shareable content.
Strong organizational skills and attention to detail.
Ability to work independently and collaboratively within a team.
Flexibility to adapt to changing trends and requirements.