Full Time
This position has been filled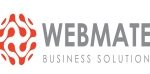 Website Webmate Business Solution
Job Summary:
The Social Media Marketing Executive is responsible for developing and implementing effective social media strategies and campaigns to promote the company's brand, products, and services. The candidate should have a solid understanding of the latest social media trends and tools, as well as the ability to analyze social media data to track and improve the effectiveness of marketing campaigns.
Responsibilities:
Creating content, including text posts, videos and images for use on social media. (Mostly provided).
Develop and execute social media marketing campaigns across various platforms (e.g. Facebook, Twitter, Instagram, LinkedIn, etc.)
Stay up-to-date with social media trends, tools, and best practices.
Monitor social media activity, respond to comments and messages and engage with followers.
Promoting products, services and content over social media, in a way that is consistent with an organisation's brand and social media strategy.
Scheduling and managing social media posts using applications.
Interacting with customers and dealing with customers' enquiries.
Developing new strategies and campaign ideas for social media.
Keeping track of data and analysing the performance of social media posts and campaigns.
Collaborating with teams across marketing departments to ensure consistent branding.