Full Time
This position has been filled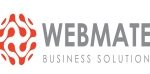 Website Webmate Business Solution
Job Summary:
We are seeking a talented and creative Social Media Executive to manage our company's social media accounts. The ideal candidate should have a passion for social media, a deep understanding of various social media platforms, and a proven track record of successful social media campaigns. As a Social Media Executive, you will be responsible for developing and implementing strategies to enhance our brand presence, engage with our target audience, and drive social media performance metrics.
Responsibilities:
Develop and execute social media strategies to increase brand awareness, generate leads, and drive website traffic.
Manage and maintain the company's social media accounts, including but not limited to Facebook, Twitter, Instagram, and LinkedIn.
Create, curate, and schedule engaging content that aligns with the brand's voice and messaging across all social media platforms.
Monitor and respond to comments, messages, and inquiries on social media in a timely and professional manner.
Conduct research and stay up to date with the latest social media trends, tools, and best practices.
Collaborate with internal teams to gather content, stories, and updates to share on social media platforms.
Develop and manage social media advertising campaigns to reach specific target audiences and achieve marketing goals.
Stay informed about industry trends, competitive landscape, and emerging social media platforms to identify new opportunities.
Monitor and manage online reviews and reputation management across social media channels.
Requirements:
Proven work experience as a Social Media Executive or similar role(Freshers can apply).
In-depth knowledge of social media platforms, tools, and best practices.
Strong understanding of social media metrics and analytics.
Excellent written and verbal communication skills.
Proficient in content creation, copywriting, and editing.
Creative thinking and problem-solving skills.
Strong attention to detail and accuracy.