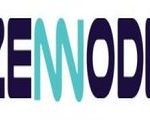 Website Zennode Technologies
Your graphics should capture the attention of those who see them and communicate the right message. For this, you need to have a creative flair and a strong ability to translate requirements into design.
For this role, you will collaborate with a cross-functional team, including the marketing team, software engineers and product managers to ensure our branding is consistent and appealing.
Responsibilities
– Collaborate with internal teams to define user interface requirements
– Combine various colors, shapes and typography fonts to improve user experience
– Use visual design software to refine illustrations
– Develop prototypes and models to use in various products to maximize aesthetic consistency
– Brainstorm new ideas, layouts and graphics
– Stay up-to-date with design application changes and industry developments
Requirements and skills
– Freshers who are looking to pursue career in designing
– Hands-on experience in digital sketching software and video editing tools
– Strong aesthetic skills with the ability to combine various colors, fonts and layouts
– Attention to visual details
– BSc degree in Design, Visual Arts or relevant qualification