Internship
This position has been filled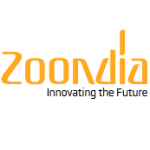 Website Zennode Technologies
Zennode is a software product development company providing high-end WordPress extensions, themes and cloud-based applications to customers' around the globe. Our team of efficient and experienced creative and engineering professionals are specialized in producing software to assist customers to operate their entire web presence smoothly.
You will be working alongside our marketing team to produce insightful content which will be published over different channels to promote our products.
Key responsibilities:
1. Research industry-related topics (combining online sources, interviews, and studies)
2. Write clear marketing copy to promote our products
3. Enhance the product knowledge for creating user manuals, installation guides, troubleshooting manuals, and reference manuals
4. Prepare well-structured drafts using Content Management Systems
5. Proofread and edit blog posts before publication
6. Coordinate with marketing and design teams to illustrate articles
7. Conduct simple keyword research and use SEO guidelines to increase web traffic
8. Promote content on social media
9. Good communication and attention to detail are a must.
10. Should be excellent with written communication. Multi-tasking would be a key feature.
Key Requirements:
1. Bachelor's / Master's in English language preferred.
2. Passion for Content Writing
3. Portfolio of published articles
4. Experience doing research using multiple sources
5. Familiarity with web publications
6. Excellent writing and editing skills in English
7. Understanding of Content Management Systems (e.g. WordPress)
8. Ability to meet deadlines