Full Time
This position has been filled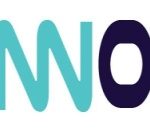 Website Zennode Technologies
A PHP Developer writes beautiful, fast PHP to a high standard, in a timely and scalable way that improves the code-base of our products in meaningful ways.
You will be a part of a full-stack creative team that is responsible for all aspects of the ongoing software development from the initial specification, through to developing, testing and launching.
Responsibilities
– Write "clean", well-designed code
– Produce detailed specifications
– Troubleshoot, test and maintain the core product software and databases to ensure strong – optimization and functionality
– Contribute in all phases of the development lifecycle
– Follow industry best practices
– Develop and deploy new features to facilitate related procedures and tools if necessary
– Conducting analysis of website and application requirements.
– Troubleshooting application and code issues.
– Responding to integration requests from front-end developers.
– Finalizing back-end features and testing web applications.
– Updating and altering application features to enhance performance.
Requirements and skills
– Bachelor's/Master's degree in computer science or a similar field.
– Proven experience as a PHP developer in a competitive environment
– Strong knowledge of PHP coding and web-based applications
– Good understanding of website integration and software creation
– Excellent verbal and written communication skills
– Able to follow clear instructions according to client demands
– Strong analytical and problem-solving skills
– Creative ability to produce effective solutions to client problems
– Good team player that is enthusiastic about delivering results.