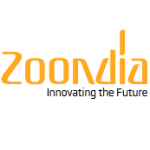 Website Zoondia Software Pvt Ltd
Experience : 4-8 years
Monitoring testing activities to ensure the quality and functionality of assigned systems; ensuring timely and accurate test communication with Development Leads,Project Manager and Senior Management throughout the project life-cycle.
Developing improved Quality Assurance (QA) procedures and providing Quality Assurance (QA) management with quality improvement proposals using defect trend data and root cause analyses
Must have experience in Jira & Testrail.
Knowledge in SDLC, Software Testing Life Cycle (STLC) and different methodologies.
Knowledge in writing and executing Test Cases.
Understanding of Defect Life cycle is must and exposure to any Defect management tool is an added advantage.
Conducting regression testing of cases in the system using any automated testing tool.
Testing mobile apps & websites on various operating systems such as iOS, Android and Windows on various devices including Apple, Blackberry, Nokia, Android, and so on including tests such as:
User Interface (UI) Tests Functional/Non- functional Regression Tests, Device/ Cross Browser Compatibility Tests, Performance Tests
Security Inter-Operability Testing, White-Box Tests, Black Box Tests, Smoke & Sanity Tests Integration & Web Services tests
Creating internal documentation such as Excel Summaries of the development and testing progress per iteration, step-by-step User Guides, Scrum Retrospective Notes per team, Testing Process Descriptions.
Prefer Immediate Joiners