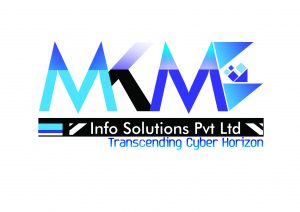 MKM Info Solutions Pvt. Ltd.
MKM Info Solutions is a leading software, mobile application and web application development company serving clients all over the world. We were established in 2013 with a group of young professionals from various disciplines with a vision of providing business to cooperate, small business utilizing software and web based technologies. Our goal is to provide innovative software and IT solutions with quality and affordable price that satisfies customer evolving needs. Our Vision is to "provide continuous value addition to our clients with the best and most innovative technologies by delivering excellent business solutions". Our experienced and expert professionals having experience in various domains, enables individuals and organizations to realize their full potential on the internet, and is provided in a range of cost models. We have an ideal and proven capability for delivering cutting edge technologies and packaged software, network and web solutions to small and medium enterprises, public and corporate clients.
Domain expertise : Software Development, Web Application Development, Mobile Application Development, Ecommerce Application Development, ERP Solutions, Desktop Applications, CRM Solutions etc.