What's New
Construction of the First IT Building IT Building project of Cyberpark
The constr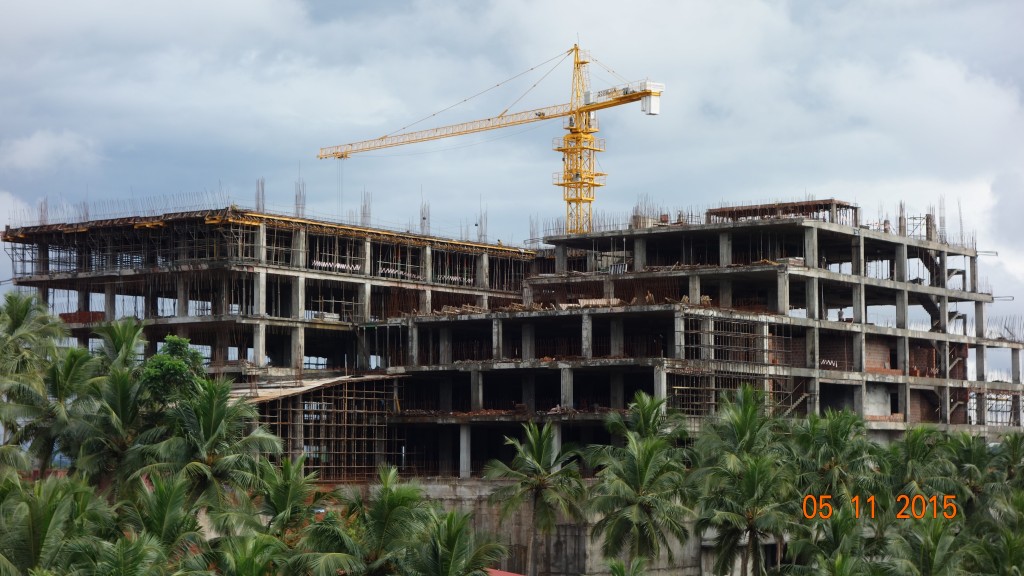 uction of the First IT Building is progressing fast and we are racing against time to complete the Civil constructions. The MEP works are progressing. The State IT has given utmost priority for commissioning of the IT infrastructure at Cyberpark, Kozhikode. March 2016 is the target deadline for getting the building occupation ready.
---
In November 2011
Land Acquisition procedures were completed.
10-Oct-2011
Work Order placed to roads and compound wall for rehabilitation site.
06-Aug-2011
2.5 acres of land acquired through LA for rehabilitation. 23 plots of 5 cents earmarked and registered deeds were handed over to project affected people in a function presided by Dr.M.K.Muneer, Hon. Minister for Social welfare and panchayath.

21-Jun-2011

Work Order placed to KRR Infra Projects, Hyderabad for construction of first IT Building of 2.5 lakh s.ft.

27-May-2011
25 acres of Cyberpark land SEZ notified by Governement of India.
In February 2011 Work Order placed to M/s Metecno for construction of CFC building.
15-Oct-2010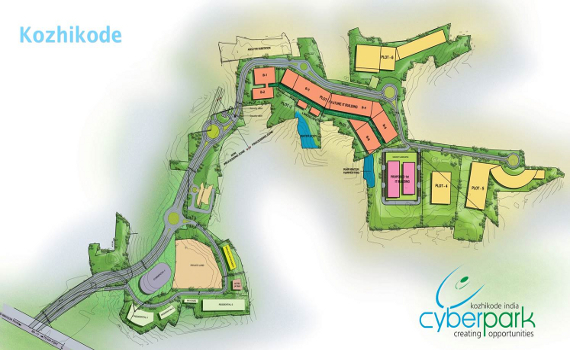 The new master plan for Kozhikode cyberpark has been released.
21-Aug-2010
Prequalification for the first Building within the Park invited. Last date for receiving the sealed bid – 07/09/2010. (gilberteyecare) Details of the Advertisement can be found under the Tender section.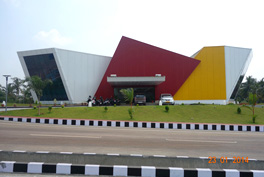 08-June-2010
Received formal SEZ Approval for IT/ITES based operations from the Department of Commerce, New Delhi
17-May-2010
Foundation Stone laid for CyberParks Kozhikode by the Hon´ble Chief Minister of Kerala, Shri V S Achuthanandan
Foundation Stone laid for the 1st IT Building of 4 Lakh Sq ft by Hon´ble Minister of State Home Affairs, Shri Mullappalli Ramachandran
---
 Cyberpark Kannur:Â

30-June-2010
Contour Survey work at the site Initiated.
18-June-2010
Received Government Sanction to proceed with the infrastructure development activities like Water, Power and Road to the Proposed park site.
14-June-2010
Assigned M/S Cannon Design International to prepare the Master Plan for the Park.
---
Cyberpark Kasaragod:
Â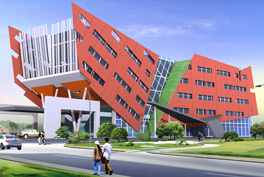 23-May-2010
Foundation Stone laid for CyberParks Kasaragod (Cheemeni) by the Hon´ble Chief Minister of Kerala, Shri V S Achuthanandan